1st FLE Program
4 months (350 hours): from October to February
2nd FLE program
8 months (350 hours): from October to June
3rd FLE program
8 months (620 hours): from October to June
FLE Program for International Students
Istec offers three types of FLE training programs:
FLE – 4 months (350 hours): from October to February
FLE – 8 months (350 hours): from October to June
FLE – 8 months (620 hours): from October to June
The training program aims to develop the linguistic skills of international students in French, focusing on specific aspects of the language necessary for their success in various Istec programs they will enroll in the year following their French language learning.
The objective is to enable students to achieve a B2 level of French proficiency according to the Common European Framework of Reference for Languages (CEFR) at the end of the program.
Program
This training program will be delivered by qualified and experienced FLE teachers. It will also include practical activities, interactive exercises, group discussions, and regular assessments to track students' progress.
Focus on training fees
FLE – 4 months (350 hours): 3 000€
FLE – 8 months (350 hours): 3 000€
FLE – 8 months (620 hours): 6 000€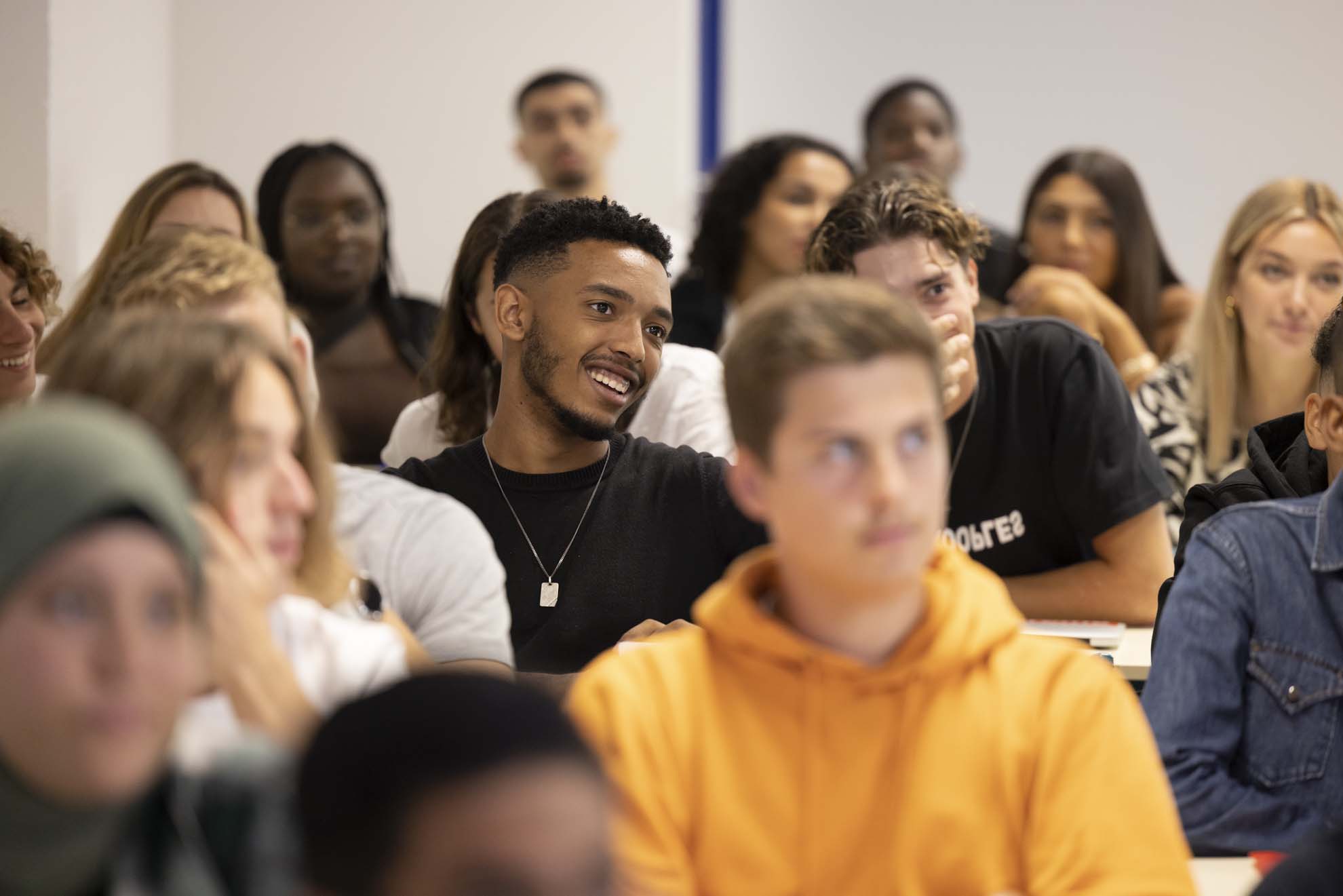 Grammar and Vocabulary Courses
Acquisition of vocabulary specific to the field of management (administration, marketing, finance, human resources, etc.).
Study and practice of common grammatical structures in French.
Exercises in oral and written comprehension and expression focused on grammar and vocabulary related to management.
Listening and Reading Comprehension Courses
Listening and comprehension of speeches, lectures, and audio recordings related to management topics.
Reading authentic texts such as articles, case studies, and professional documents on management.
Practice in note-taking and summarizing oral and written texts in French.
Oral Production Courses
Development of oral communication skills in French.
Practice in common interactions in the context of management, such as presentations, meetings, negotiations, etc.
Exercises in pronunciation, intonation, and verbal fluency.
Written Production Courses
Writing various types of written texts related to management, such as reports, formal letters, professional emails, etc.
Learning the conventions of academic writing in French.
Revision and correction of grammatical and lexical errors in students' written productions.
French Culture and Civilization Courses
Introduction to French culture, including values, traditions, customs, and social practices.
Study of cultural differences between France and China in the context of management.
Awareness of intercultural issues and development of skills for effective interaction in a French environment.
Discovery of cultural heritage (guided museum visits), tasting of local products, and exploration of Paris.
Visits to emblematic companies (luxury sector).
Individual coaching
Individual coaching sessions with a French language teacher.
Strengthening specific skills necessary for success in the field of management.
Personalized practice of oral and written communication in French.
Online Preparation for the Global Exam
Access to an online preparation platform for the Global Exam.
Training for different sections of the exam (written and oral comprehension, written and oral expression).
Strategies and techniques to succeed in the French certification exam.
Use of Projet Voltaire
Access to the Projet Voltaire platform to improve spelling and grammar in French.
Interactive and personalized exercises to reinforce linguistic skills.
Monitoring and evaluation of students' progress in improving their spelling and grammar level.