Istec campus in the center of Paris
Located in the heart of a major European economic hub, ISTEC is anchored in one of the most attractive neighborhoods of Paris, near the Saint-Martin canal and the cultural center of La Villette. Thanks to this strategic location, the school has developed a network of partners and companies committed to its educational project, allowing our students to experience the activities and evolution of the French and European economy.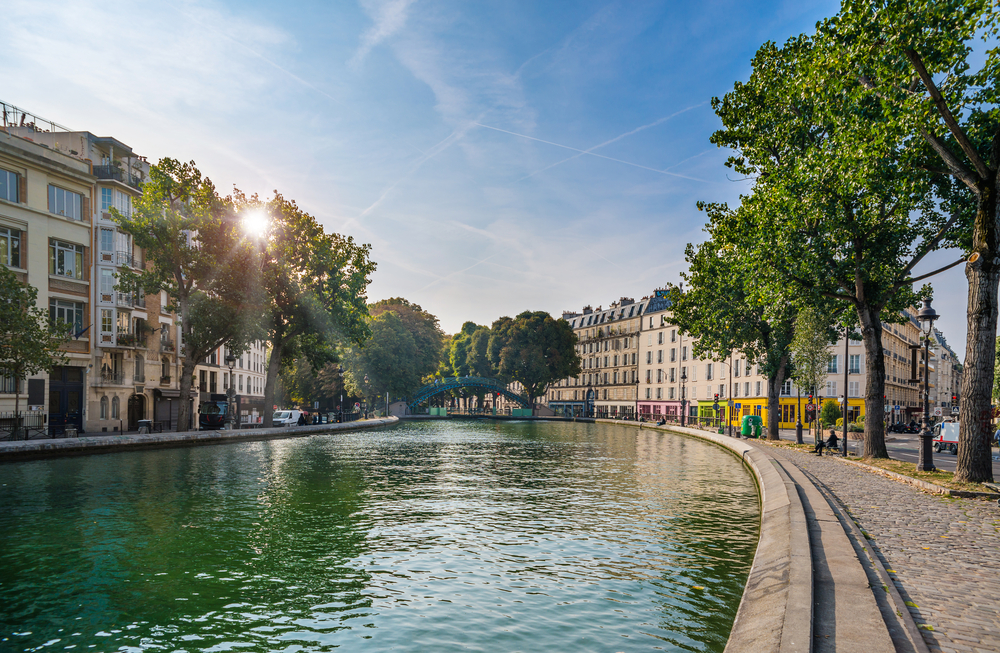 Coming to istec
Campus Jemmapes – 128 quai de Jemmapes, 75010 Paris
Access by subway, several possibilities:
Château Landon (line 7) 7 min on foot
Colonel Fabien (line 2) 7 min on foot
Gare de l'Est (lines 4, 5 & 7) 10 min on foot
République (lines 3, 5, 8, 9 & 11) 13 min on foot
Access by bus: Canal Saint-Martin (line 46) 2 min on foot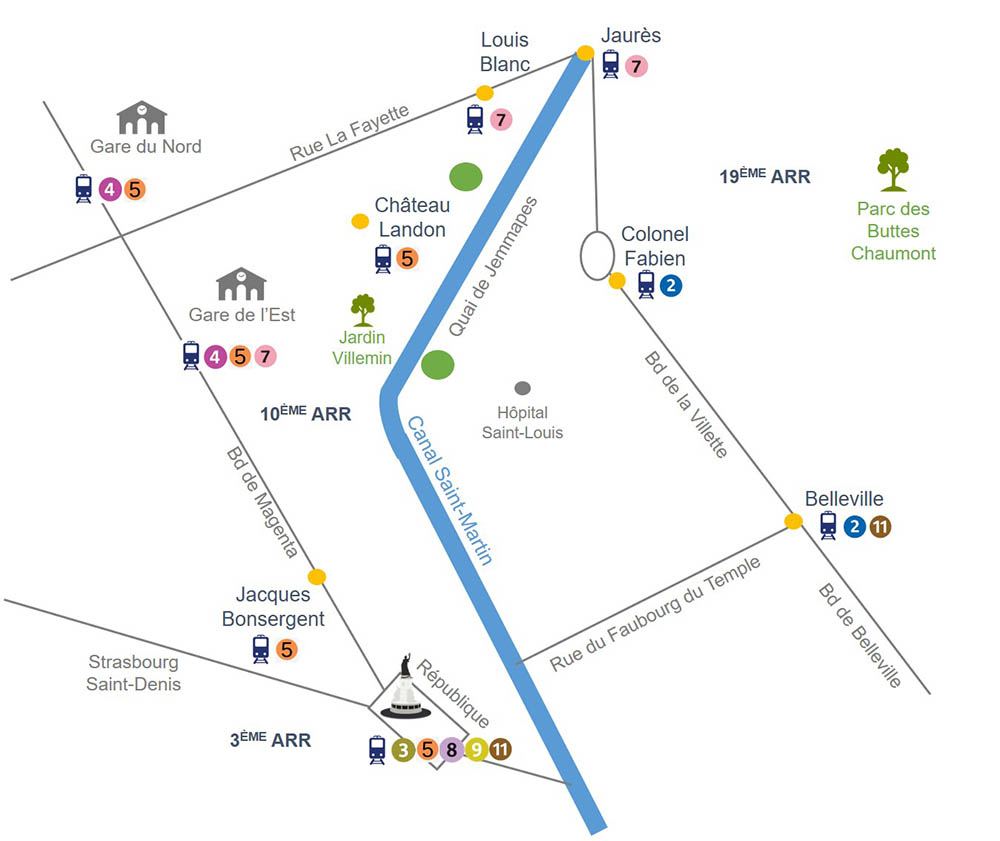 The classrooms
The completely renovated campus in the summer of 2022 offers spacious and bright classrooms for an optimal working environment. The teachers benefit from interactive teaching tools (Clever Touch screen, microphone, projector…) to offer a collective and dynamic teaching. On campus, there are open spaces for students to work on their individual or group projects.
Associative poles have dedicated spaces for meetings and to animate the associative life.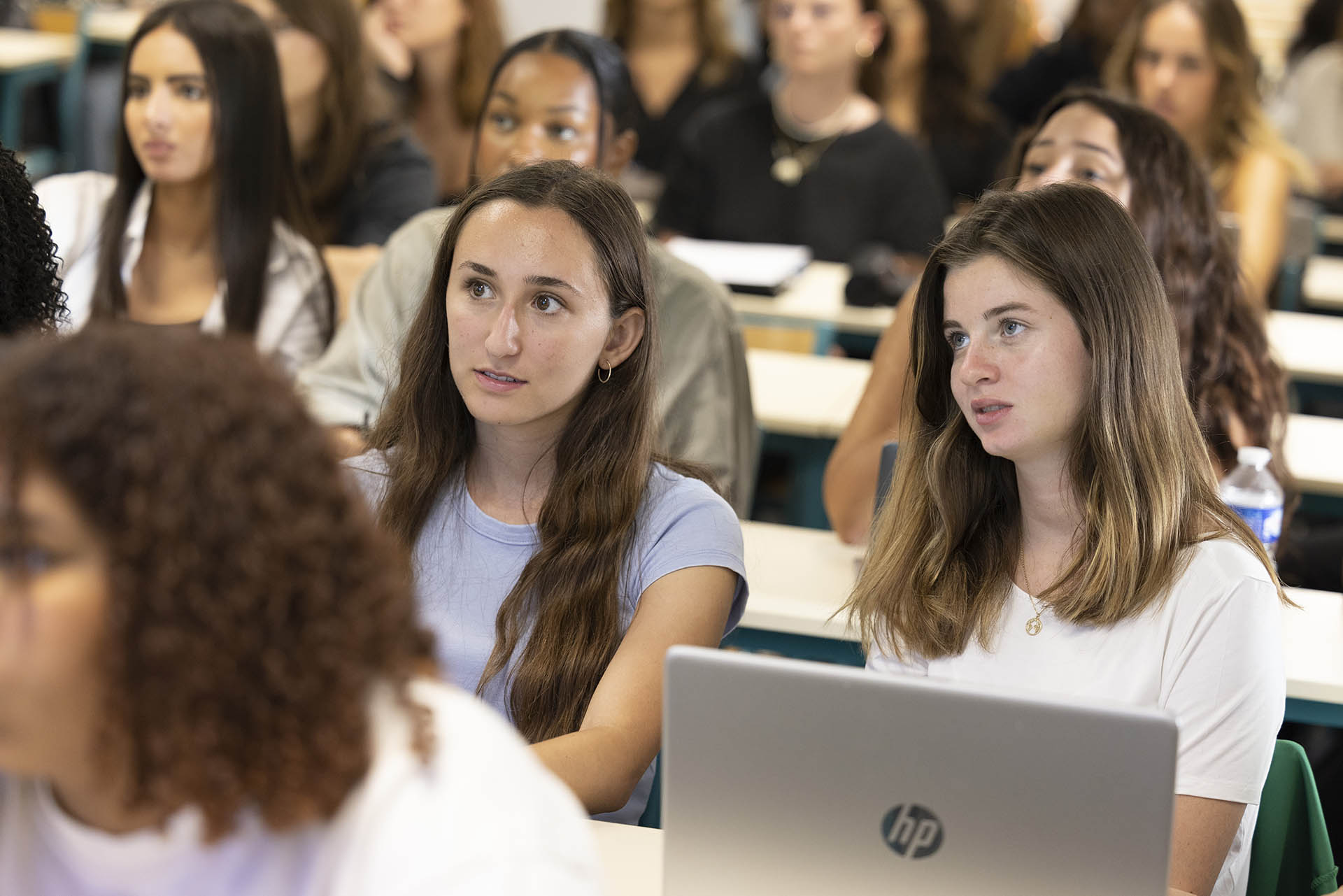 Computer room
The istec also has a computer room equipped with computers and printers. This room is accessible to students at all times, providing an ideal connected workspace. Students can also take advantage of free and fast Wi-Fi access throughout campus to facilitate their work and research. The istec thus offers its students a learning environment conducive to their academic and professional success.
On-campus food court
Istec cafeteria is a must for all our students. Located in the heart of the campus, it offers a warm and friendly dining space where students can gather to discuss, study, or simply take a break. The cafeteria offers a variety of hot and cold dishes, snacks, hot and cold beverages to satisfy every taste and budget. Menus are carefully prepared using fresh, quality ingredients and offering alternatives to the diet of each individual. With its relaxed atmosphere and friendly staff, the cafeteria is the ideal place to recharge between classes or to enjoy a moment of conviviality with other students.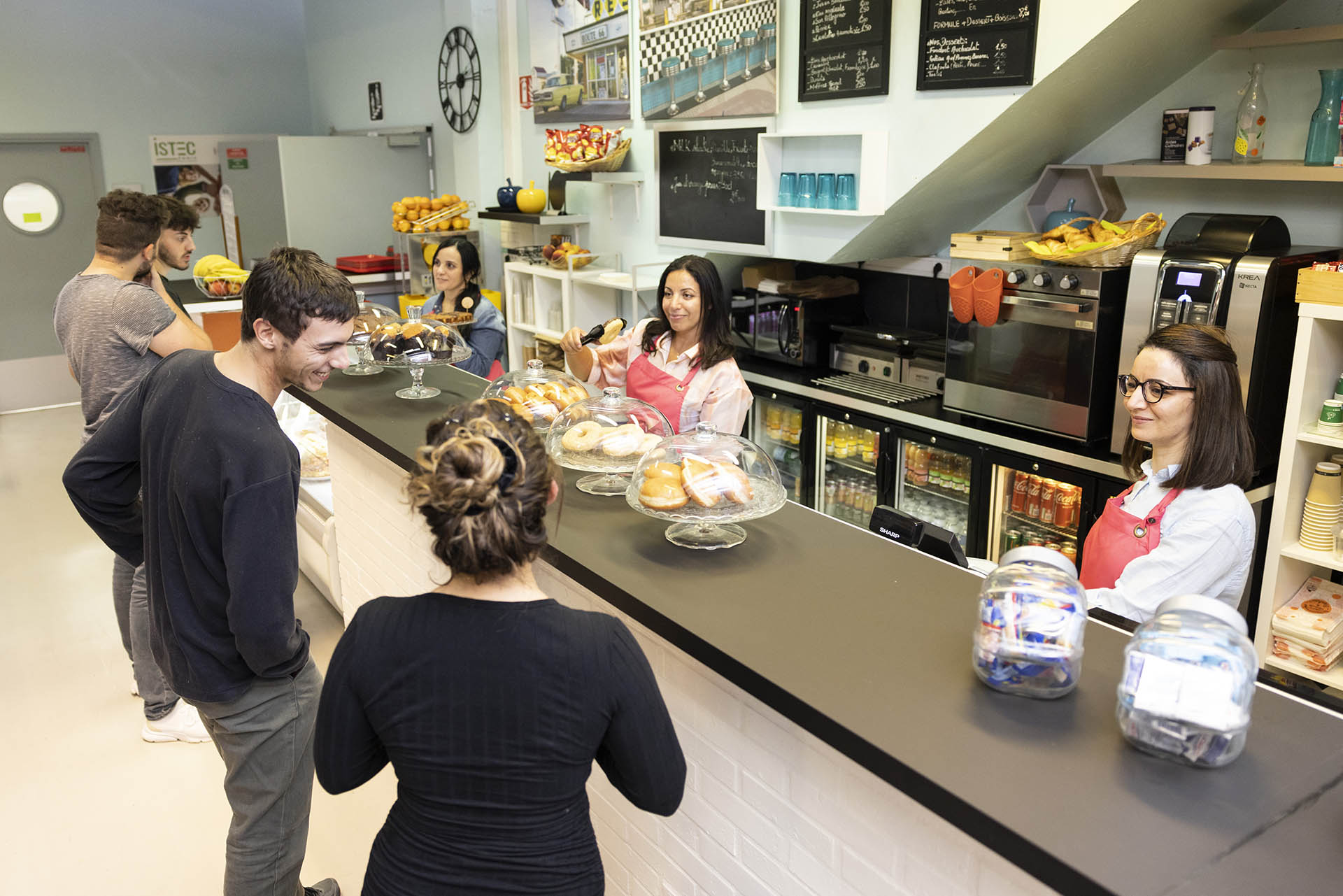 Disability and Accessibility
As an equal opportunity institution, istec is committed to supporting each student, regardless of their situation, in their academic and professional development. If you have a disability or suffer from a debilitating health condition, our disability coordinator is available to assist you, address your needs, propose specific accommodations, and resolve any accessibility issues.
Our Jemmapes campus is also accessible to people with reduced mobility or disabilities, in accordance with current ERP-R standards.
Would you like to be put in touch with the disability coordinator? Contact us referent.handicap@istec.fr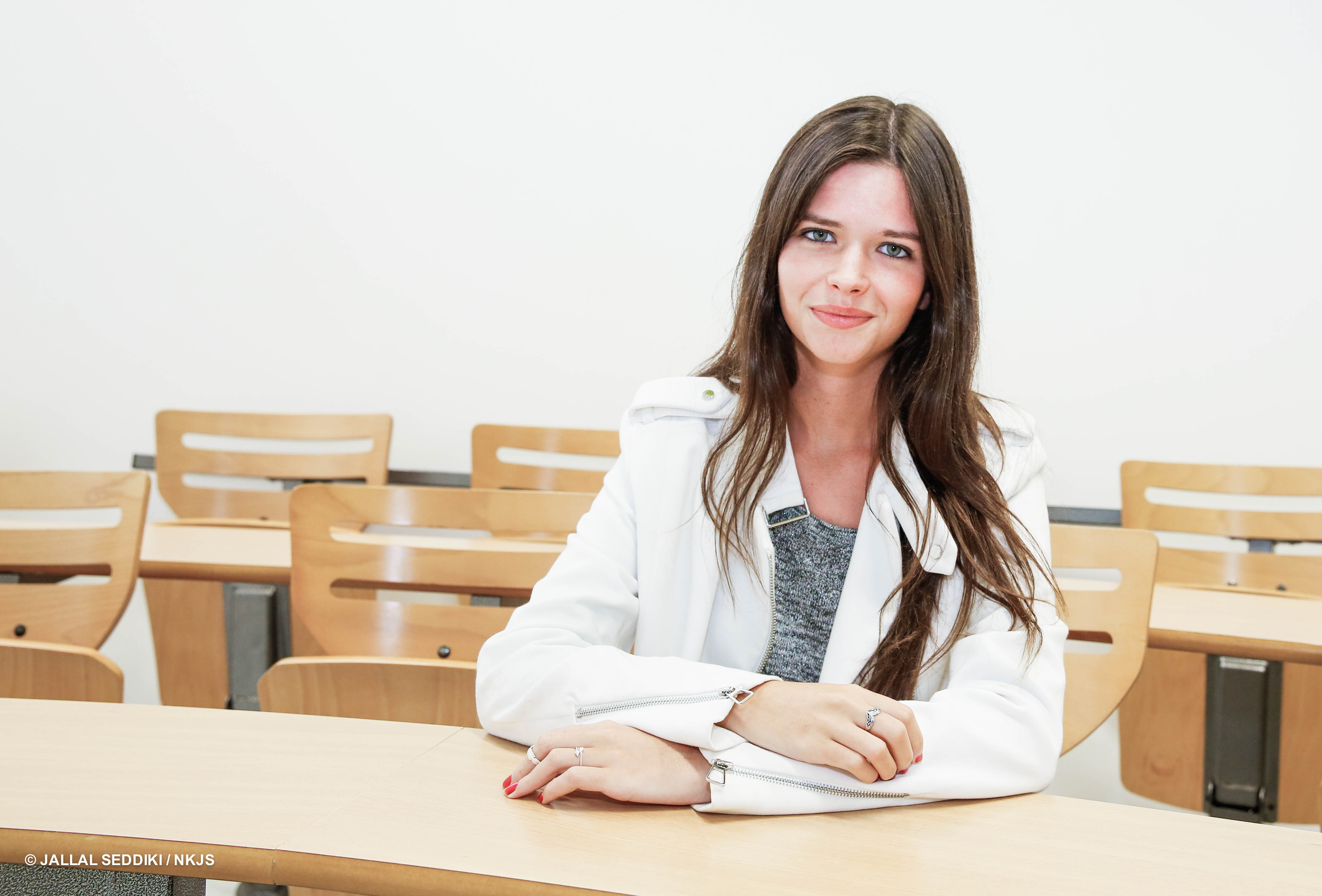 They speak about it
"Around istec, you will find many restaurants in front of the Canal St Martin, which is very nice to relax during lunch break. If you're more of an evening person, there are some inexpensive and cozy bars worth going to after a hard work day. When it comes to restaurants, you can enjoy a great meal at Valmy along the canal with excellent value for money, or choose something exotic by going to Jumbo Express, the specialist in quality bobuns.
When it comes to bars, there's two main places:
L'ami.e is the main bar where istec students meet after classes or work.
The Generator offers a beautiful view of Paris from its rooftop.
After a happy hour with friends and a good restaurant you can stroll along the canal and enjoy the last moments of your day!"
The BDA of istec