Istec campus in the center of Paris
Located in the heart of a major European economic hub, ISTEC is anchored in one of the most attractive neighborhoods of Paris, near the Saint-Martin canal and the cultural center of La Villette. Thanks to this strategic location, the school has developed a network of partners and companies committed to its educational project, allowing our students to experience the activities and evolution of the French and European economy.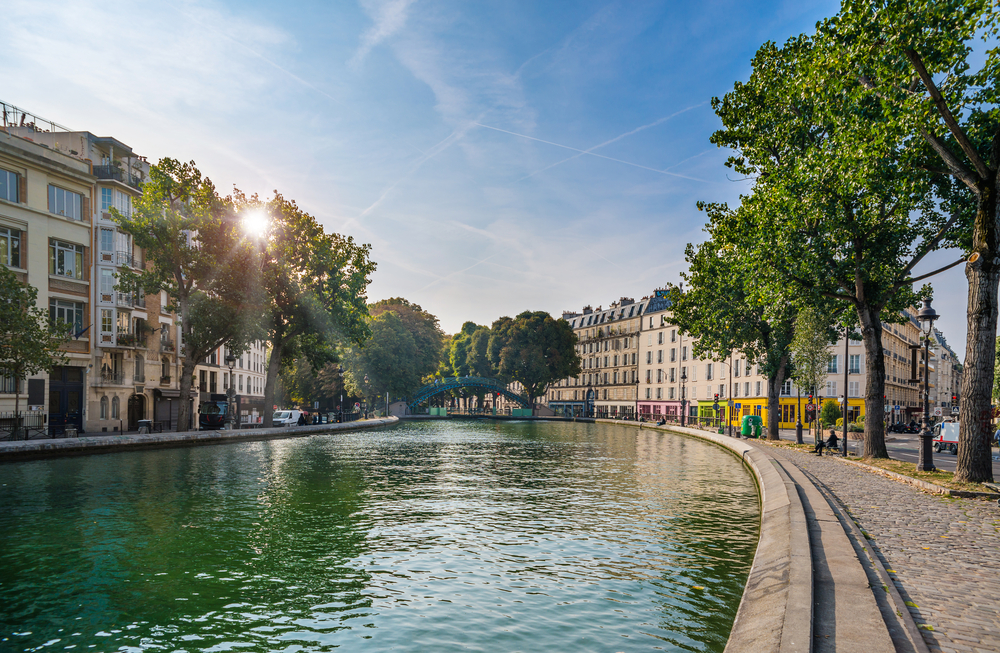 Coming to istec
Campus Jemmapes – 128 quai de Jemmapes, 75010 Paris
Access by subway, several possibilities:
Château Landon (line 7) 7 min on foot
Colonel Fabien (line 2) 7 min on foot
Gare de l'Est (lines 4, 5 & 7) 10 min on foot
République (lines 3, 5, 8, 9 & 11) 13 min on foot
Access by bus: Canal Saint-Martin (line 46) 2 min on foot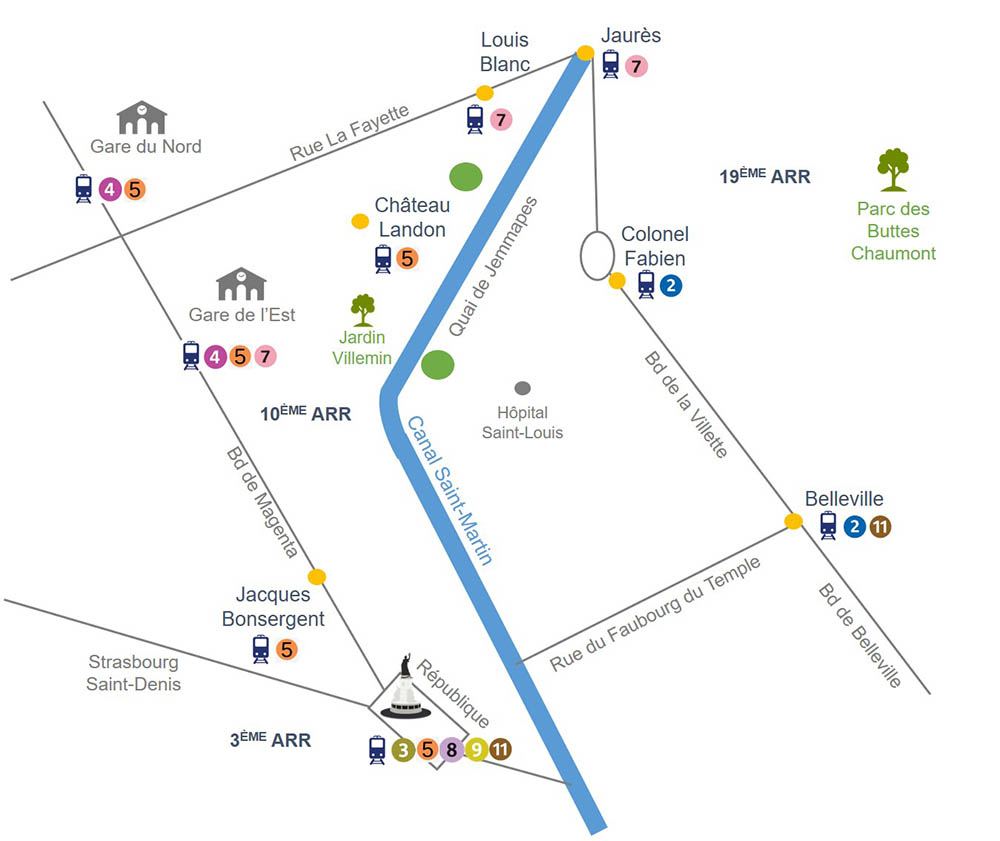 The classrooms
The completely renovated campus in the summer of 2022 offers spacious and bright classrooms for an optimal working environment. The teachers benefit from interactive teaching tools (Clever Touch screen, microphone, projector…) to offer a collective and dynamic teaching. On campus, there are open spaces for students to work on their individual or group projects.
Associative poles have dedicated spaces for meetings and to animate the associative life.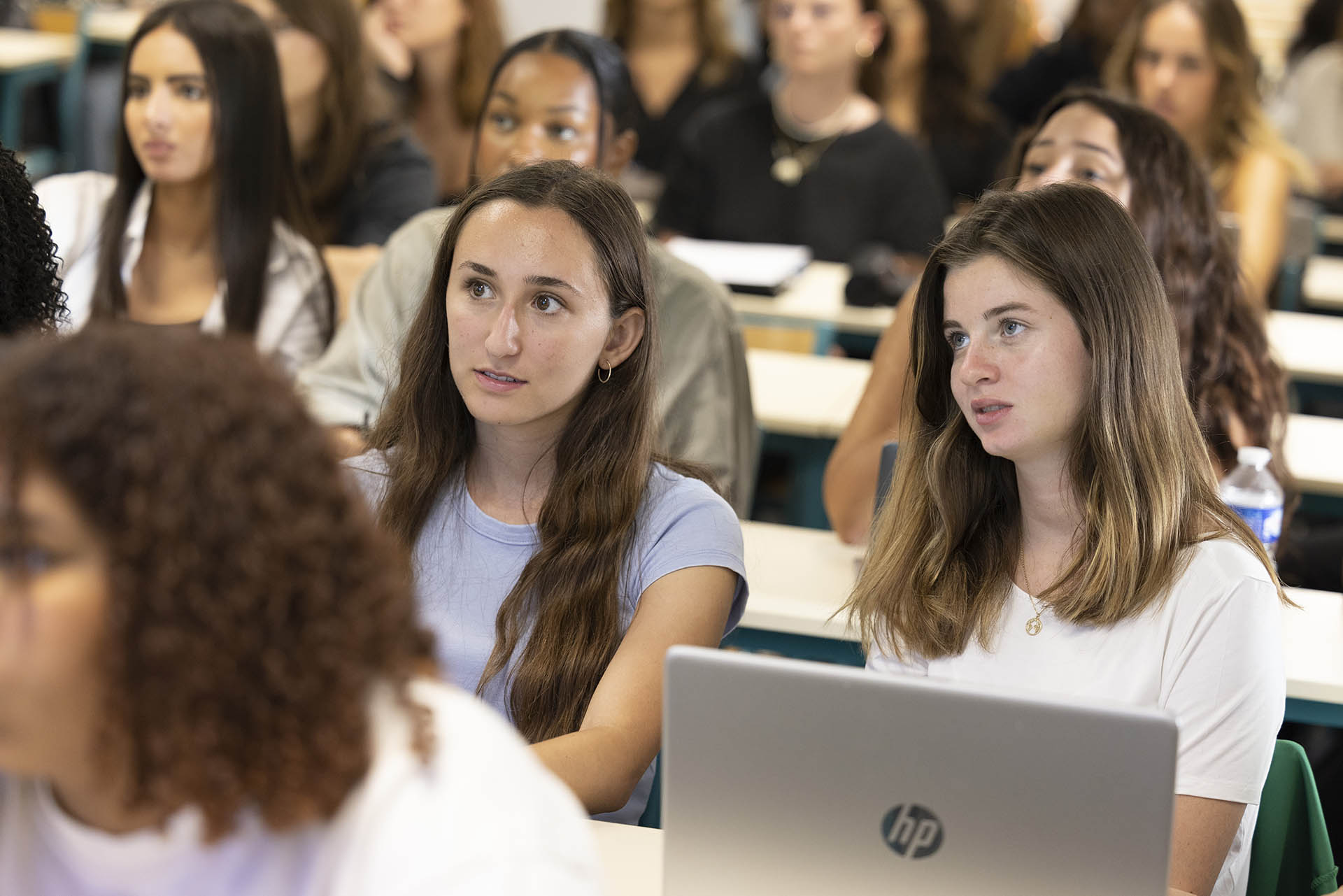 Computer room
The istec also has a computer room equipped with computers and printers. This room is accessible to students at all times, providing an ideal connected workspace. Students can also take advantage of free and fast Wi-Fi access throughout campus to facilitate their work and research. The istec thus offers its students a learning environment conducive to their academic and professional success.
On-campus food court
The ISTEC cafeteria is a must-visit place for all our students. Located at the heart of the campus, it offers a friendly and welcoming dining space where students can gather to chat, study, or simply take a break. The cafeteria offers a variety of hot and cold dishes, snacks, hot and cold beverages to satisfy all cravings and budgets. Menus are carefully crafted using fresh, quality ingredients and provide alternatives to accommodate dietary preferences. With its relaxed atmosphere and welcoming staff, the cafeteria is the perfect spot to recharge between classes or enjoy a moment of camaraderie with fellow students.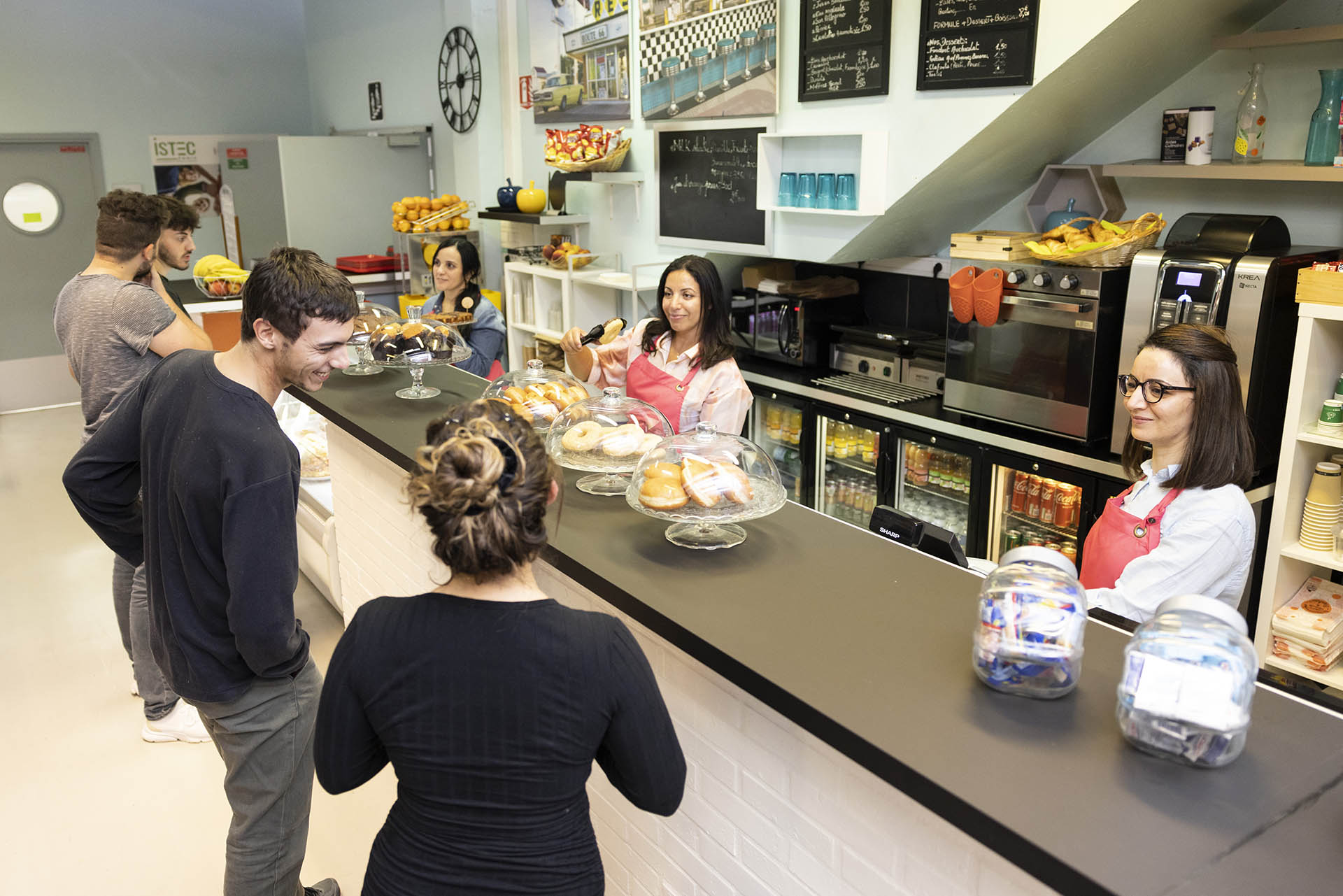 Conveniently located near the campus.
The CROUS VILLEMIN cafeteria is located 5 minutes from the Jemmapes Campus.
It is open from Monday to Thursday from 8:00 am to 4:00 pm, and on Fridays from 8:00 am to 3:00 pm. Takeout options are also available. The Crous de Paris ensures strict hygiene standards, quality products, welcoming facilities, and a variety of dishes and menus.
The menus at the university restaurants feature products from short supply chains, seasonal items, fresh produce, organic options, labeled products, and vegetarian choices. In the university restaurant, you can create your meal with 6 points for €3.30 or 1 €. The main course is worth 3 to 5 points, while appetizers and desserts are 1 or 2 points. In the cafeteria and self-service area, you'll find a wide selection of options, including sandwiches, paninis, and prepared dishes to satisfy all your cravings.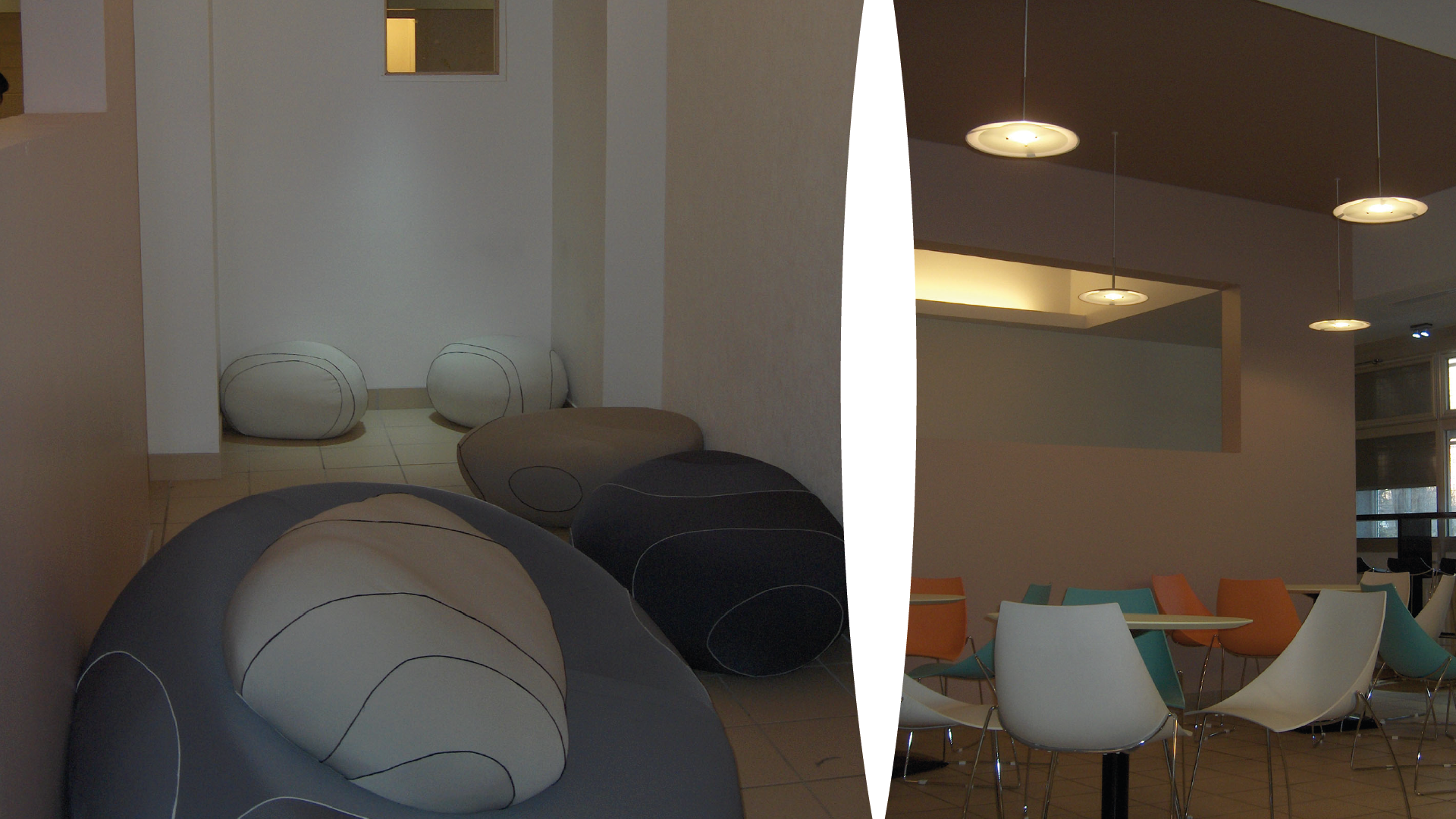 Disability and Accessibility
As an equal opportunity institution, istec is committed to supporting each student, regardless of their situation, in their academic and professional development. If you have a disability or suffer from a debilitating health condition, our disability coordinator is available to assist you, address your needs, propose specific accommodations, and resolve any accessibility issues.
Our Jemmapes campus is also accessible to people with reduced mobility or disabilities, in accordance with current ERP-R standards.
Would you like to be put in touch with the disability coordinator? Contact us referent.handicap@istec.fr