In June 2022, Istec and Online Education reached a strategic cooperation, and the two sides jointly decided to collaborate on the Global EMBA program in China.
Online Education is the exclusive partner of Istec's Global EMBA in China.
Program
Focus on Online Education Group
Online Education is an education group focusing on executive education, headquartered in Nanjing, and currently has branch campuses in 6 cities in China. Online Education has multiple educational programs and trains more than 500 entrepreneurs, chairman and CEO every year.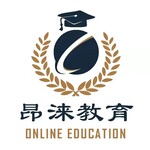 Examples of courses taught
International Retail
Entrepreurship
Sourcing Mondial
International Marketing
Stratégie Digitale
Intercultural Management
Stratégic Management