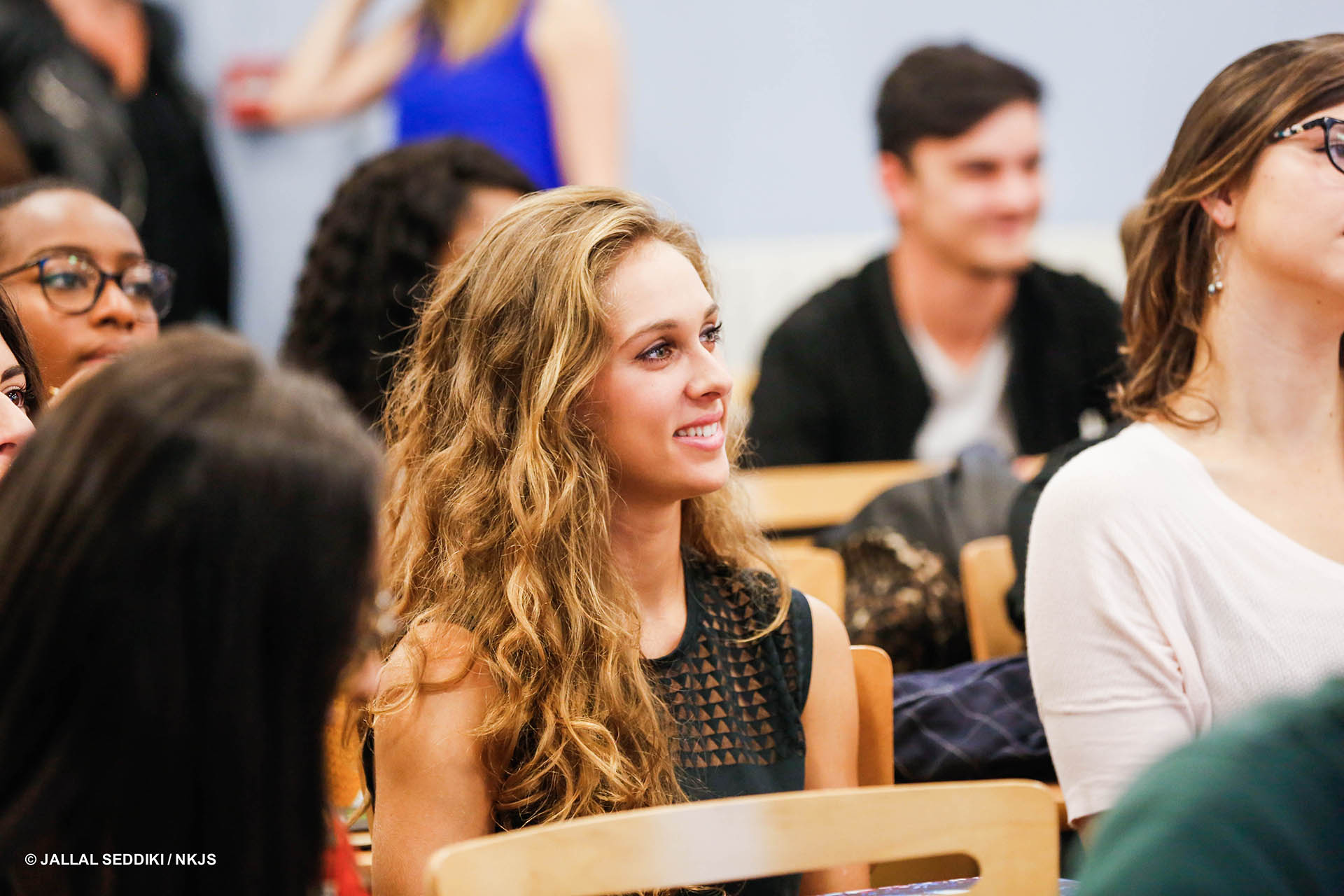 Duration
From 2 to 4 months (Bachelor's degree) and from 6 to 9 months (Master's degree).
Training fees
4,900€ for the Bachelor's degree (Bac+3) and 5,900€ for the Master's degree (Bac+5)
Certification attainment rate (2022)
100% success rate for diploma completions
Accessibility
accessible to individuals with disabilities
APEL Bac+3 or Bac+5 - boost your professional career
Law no. 2002-73 of January 17, 2002, known as the social modernization law, introduced the validation of acquired experience, which is an individual right of the person registered in the labor code and the education code. The Accreditation of Prior Experiential learning (APEL) allows obtaining all or part of a diploma, title or certificate of professional qualification.
Program
Istec offers APEL Bac+3 and Bac+5 accessible to employees and job seekers holding a professional Bac, a BEP, a CAP, or a general Bac. Today, it is natural to go back to school to enhance your career path.
Admission consists of a recruitment interview and the presentation of the livret I of admissibility (Bac+3 or Bac+5) to an admissibility commission.
APEL is subject to 10 hours of tutoring in Bac+3 and 20 hours in Bac+5. At the end of an APEL, the student will have to present a 40 pages thesis in Bac+3 and 80 pages in Bac+5. Diploma jury sessions are held twice a year – at the end of June and at the end of September.
Focus How to start an APEL ?
We offer you a free initial meeting of about an hour, during which we analyze together the possibilities of starting an APEL process, the diploma and the level that the candidate can validate according to his resume.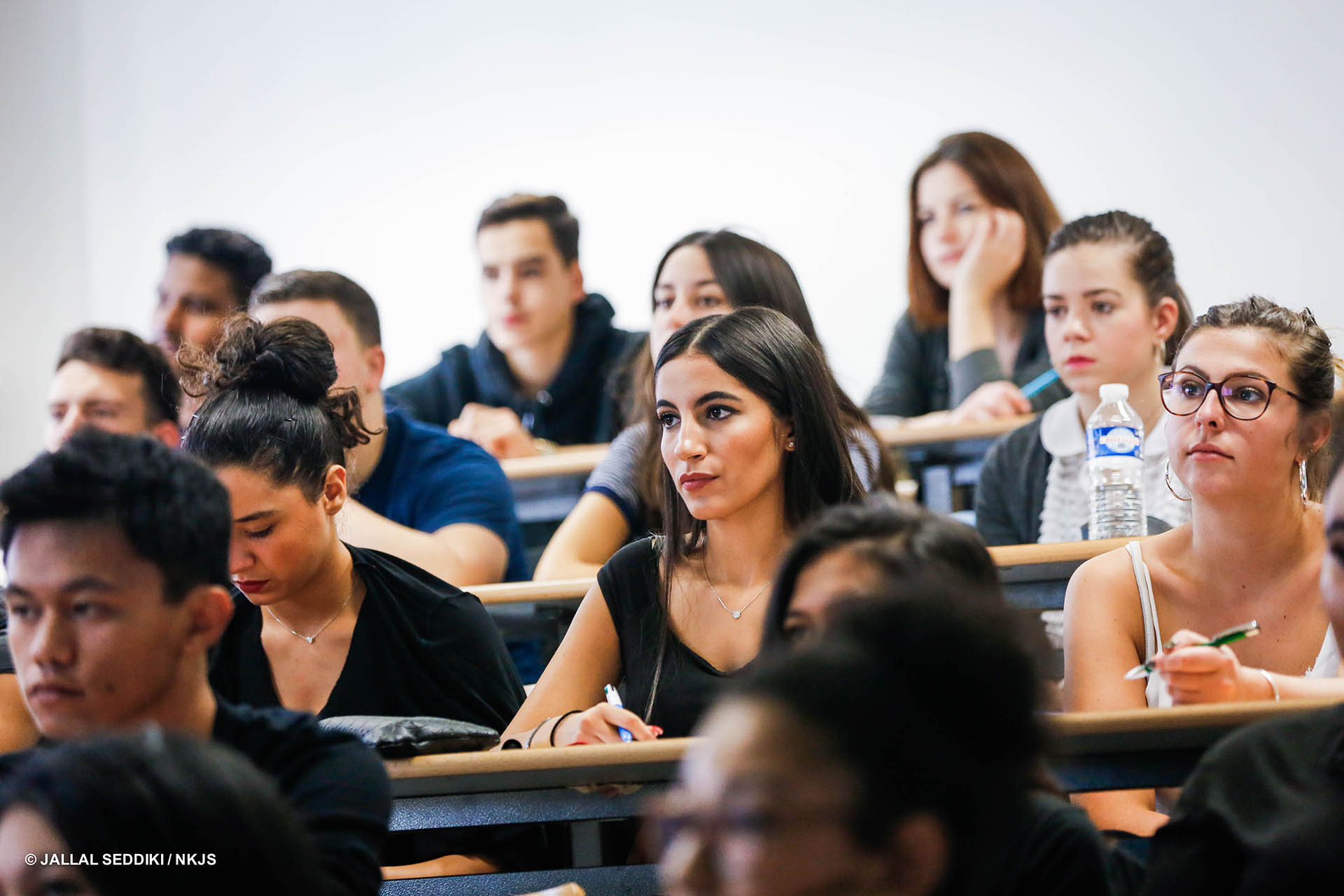 Specializations Bac+3 APEL
Business Development and Marketing
Online Business
Real Estate Careers – in partnership with Académie des Pros (obtaining the T/G card)
Management and Business Management
Specializations Bac+5 APEL
Operational and Strategic Team Management
Operational Management and Digital Strategy of Company
Real Estate Strategies and Careers (in partnership with L'Académie des Pros) Bac+5
Financial risk management
The 6 majors of the istec Bac+5 diploma conferring the Grade of Master

Luxury & Customer Care – 100% in English
Event management, Cultural and Creative Industries
Digital, Data and E-commerce
Entrepreneurship and Business Development
Health and Silver Economy
Supply Chain Management – dual degree with ENIM
Accompanying for APEL
A specialized APEL tutor will accompany you throughout the process in the following manner:
The constitution of the Livret 2 (validation file) which will be submitted to an expert to validate all the skills, before the final jury
Individual and personalized work sessions to prepare the writing of the Livret 2 and the professional thesis if necessary (physical and/or telephone appointments)
Why take an APEL at istec?
An APEL at istec is the assurance :
To obtain a diploma recognized by the State and companies: Bac+3, diploma "Développeur(euse) Commercial(e) et Marketing" or Bac+5, Master Degree diploma.
To identify and have your skills recognized
To validate your knowledge and capitalize on it
To energize and relaunch your career
To complete your training if necessary
To access to a network of more than 7,000 graduates of a business school created more than 60 years ago.
For coworker this allows :
To strengthen your skills in management, sales, marketing and communication
To formalize a work methodology
To structure analysis methods
To develop a professional agility
An APEL for which public?
The APEL is intended for people who have worked in France or abroad. This activity (professional, associative, volunteer) must be directly related to the content of the diploma sought by the candidate. Only one application for a single degree may be submitted per calendar year and up to three applications for different degrees in a calendar year.
Our prerequisites:
Bac+3 : have the Baccalaureat with 5 years of professionnal experience
Bac+5: have at least a Bac+2 and 10 years of professional experience
An increase in skills must be observed during the career path.
How to finance an APEL ?
It is possible, depending on its status, to obtain various aids:
Financing by the company through the training plan or the CPF (Compte Personnel de Formation)
Financing via collecting organizations: OPCO (Organisme Paritaire de Financement), Transition Pro (formerly Fongécif…)
Personal financing
Financing by Unemployment Office